Advantages

Better clinical data
Collects patient vitals through peripheral remote patient monitoring.

Better documentation
Video archives, speech recognition transcription, and eventually auto-scribe capabilities

Less liability vs. EMR alone
A video is worth a million words Better care
More patients seen and more services offered such as RPM, CCM, and BHI

Blends into background
Less tech intense - Clinicians can be clinicians

No upfront costs
Pay as you go, better reimbursement
Pricing
Pricing is per provider on a monthly usage basis. While audio/video calls to patients are priced at $3 per call, remote patient monitoring and behavioral health integration is set at $1 each per patient per month
>Volume Pricing
> 100 Calls or
> 100 Patients monitored
/ month
Contact us
Features
| Features | Description |
| --- | --- |
| Real-time video calling | As easy as facetiming from anywhere you are to a patient you know. |
| Measure patient vitals | Get accurate patient data using peripheral remote patient monitoring devices and manually chart the results or automatically via integrations with Apple Health and Google Fit. Optionally, patients can make a one-time purchase from a list of remote patient monitoring here. |
| Encrypted and archived video of patient encounter | Secure reviewable videos and patient data available anywhere, anytime. |
| Transcribed text of patient encounter | Convenient summation of entire video call automatically done by voice recognition. |
| Scheduling | Convenient and easy by portal, by phone or by message through the app. |
| Automated reminders | Never miss your appointments and remind your patients to measure their vitals |
| Labs, Prescriptions, Specialist referrals, and Radiology orders | Place orders form the convenience of the mobile app or your browser |
| Medical Assistant | Medical Assistants can perform Chronic Care Management, Remote Patient Monitoring, and Behavioral Health Integration services. |
| HIPAA compliant | Private and secure |
Trial
No contracts. First three months are free. No hidden fees So, use as much as you want to get comfortable with the platform. After three months, you will pay as you go. There are no upfront costs.
Onboarding
Download the free app from the AppStore and register for an account. Once registered, our team will configure your account. From the time you receive an email confirming activation, you will have 90 days to try our platform at no cost. At the end of the trial period you will be charged based on your usage.There is no additional subscription fees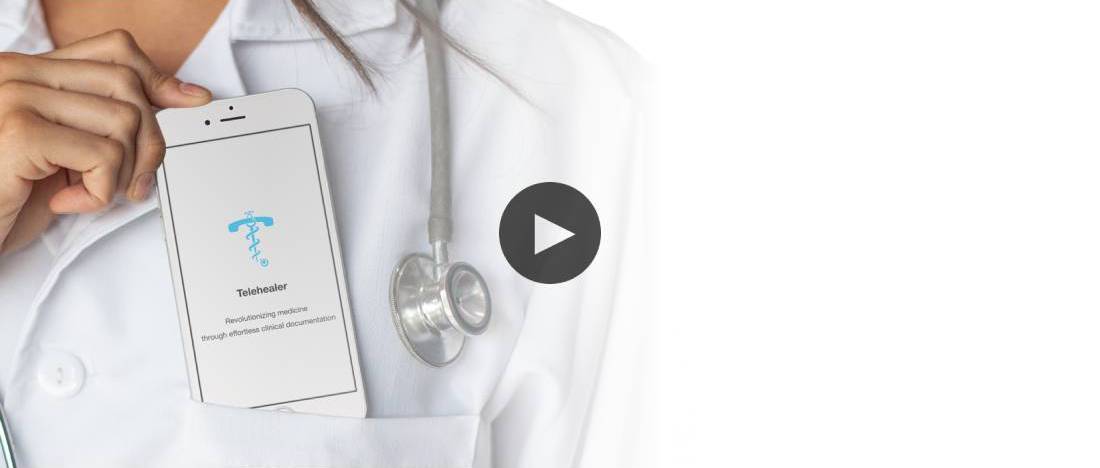 Telehealth Visit Workflow
1. Download the app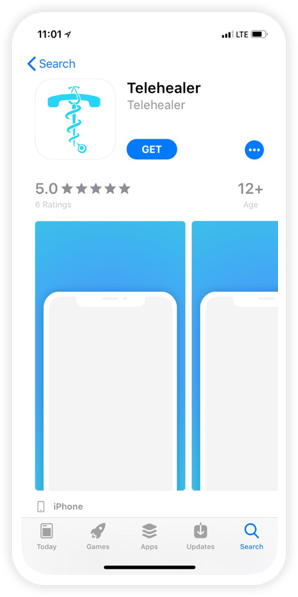 Download the doctor app from the AppStore
2. Lookup your name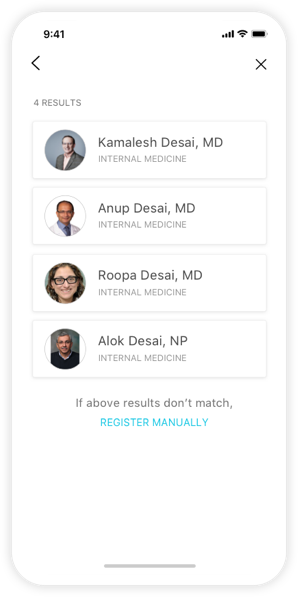 For ease of registration, lookup your name and practice information from a database of 1.6M providers
3. Register an account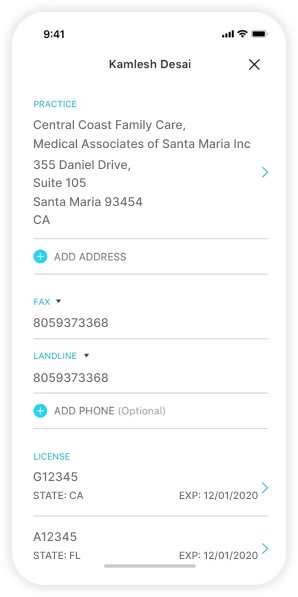 Complete registration by providing license and liability information along with your phone and email address
4. Validate Credentials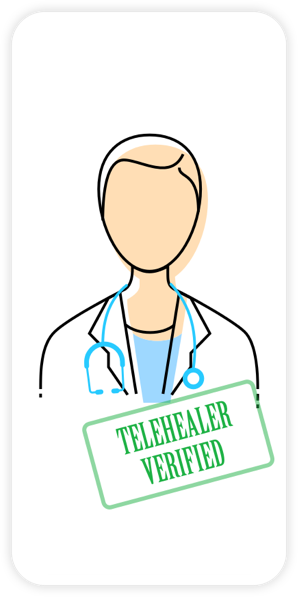 Receive a call from our dedicated support team to validate your credentials and enable access to the app
5. Request Appointment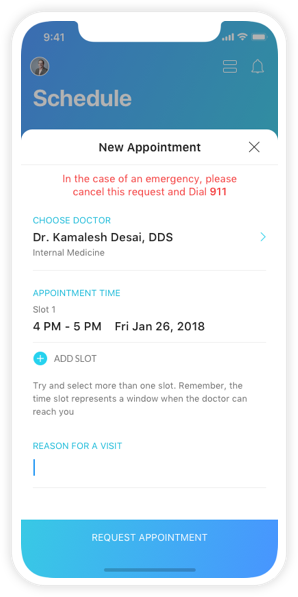 Once enabled, send or receive connection requests from your patients
6. Confirm Appointment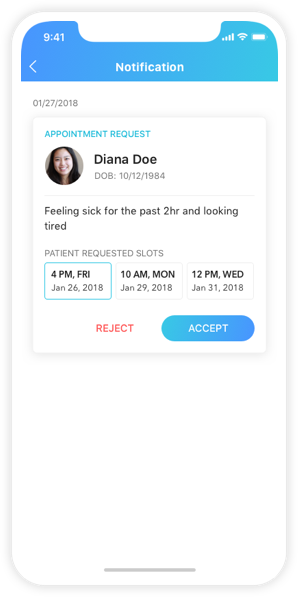 Receive requests for appointments from your patients via the platform or conventional methods of an EMR portal or staff at the front-desk
7. Communicate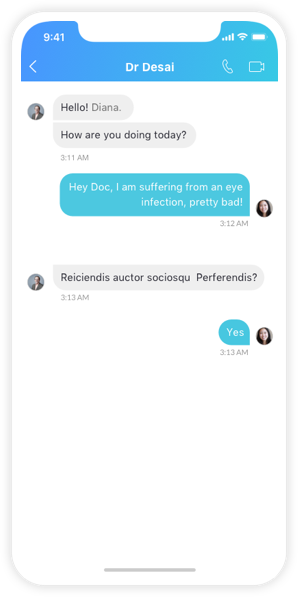 Perform additional schedule coordination via messages or traditional means
8. Visit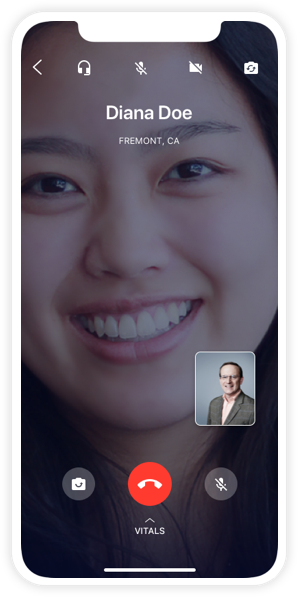 Video call patients at the scheduled appointment window to discuss and evaluate patient condition
9. Review History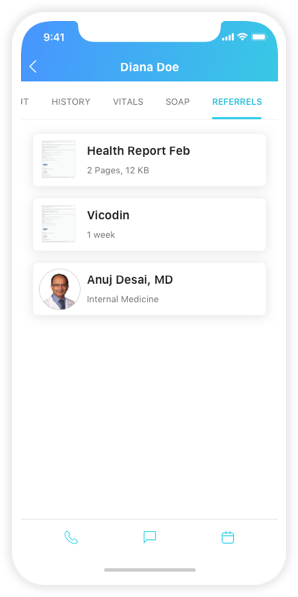 Review patient's uploaded docs, measure vitals, order prescriptions, place lab or radiology orders, and refer out to specialists as needed
10. Transcribe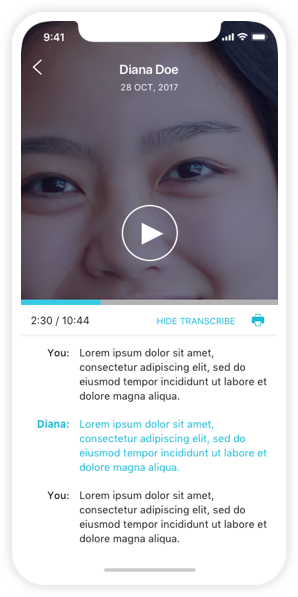 Upon completion of the visit, review video of the entire encounter and print/attach the transcript to the patient's chart within your EHR of choice
11. Record Encounter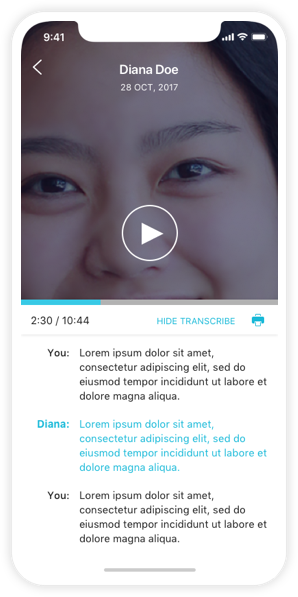 Review the recorded encouter, and input CPT or ICD codes into conventional billing system to payors
Reimbursements
Certain payors will reimburse for tele-health services equal to office visits while others may not or have certain requirements.
Currently, there are 33 states that have parity laws that mandate private payer reimbursement for telemedicine services. To learn more, visit the American Telemedicine Association
You may also visit the Center for Connected Health Policy to learn more about patient and provider requirements that determine reimbursement. Additionally, they provide in-depth information on legislation for both public and private healthcare programs and is a fantastic resource for those looking to dive deep into individual state policy.
Private Pay
Parity laws allow for providers to be paid at the same rate irrespective of whether services are provided by telehealth or in-person. Parity laws are equalizing payments with traditional practice. Each provider must review their private payor contracts to determine what services are eligible for telehealth.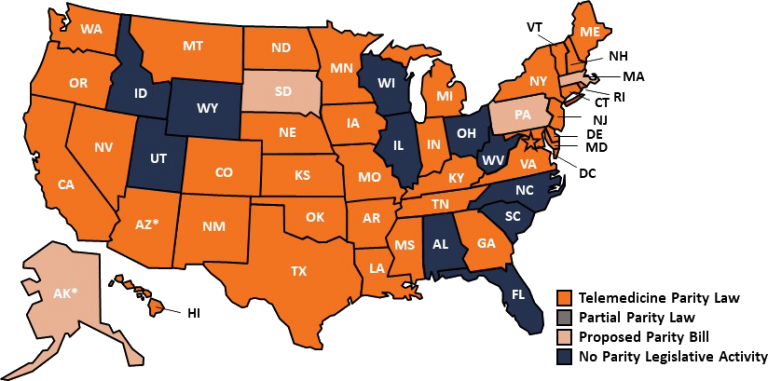 Footnote: A map of state parity law status around the country.
Medicare
Medicare currently pays for telehealth services, but with a major asterisk. They are required to be provided only in rural or in provider shortage areas and must be provided at certain types of facilities. Medicare does allow telehealth services for CCM (chronic care management) and RPM (remote patient monitoring) to be paid for regardless of patient or provider location. And now they are also allowing demonstration projects for ESRD (end stage renal disease) patients to provide telehealth services irrespective of their location
Medicaid
Medicaid allows for all tele-health services in 49 states. Refer to the CCHP website for state-specific details
Capitated Pay
Telehealth is a very useful tool to decrease cost of care for capitated providers while still providing significant improvement for access to care of patients.
Self Pay
Direct pay providers may charge patients their own custom rates for concierge care.